For sale/wanted









Home
History of Rumi
Scooter/motorcycle
Technical
Links
Club events
Photo Gallery
For sale/wanted
Rumi Vienna
NOW SOLD
FOR SALE £5250 ono
A superbly restored Rumi Squirrel (Scoiattolo) with Electric start.
This is no ordinary Rumi as it has been upgraded with Alluminium Sports cylinders and heads
and a bespoke electric start system that works very well.
The restoration was completed with no cost limitation so is in "Concourse condition"
All original parts are avialable from seller.
No more kick starting, just press a button and away you go.
If you want to know more please contact

Guy Robinson
Tel: 07853 020025
Email: guythegas@yahoo.co.uk
For Sale 1956 Rumi Formichino.
Repainted, new tyres, new seat covers, very nice condition
£4750
Contact: Jeff 07831 634466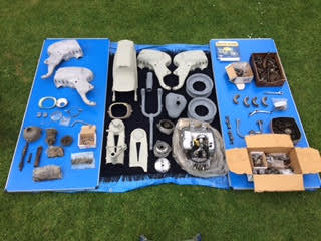 For Sale
1959 Rumi Formichino
Just re-painted and overhauled.
It has a DVLA V5c document.
98% completed project, just requires
the fitting of the gearchange side casing
and re-wire to the horn.
£4250.00 o.n.o
Contact Fred Watts: Email :
Kandj1720@outlook.com
Tel: 01424 848766